Action
None needed at this time.
Update
Unfortunately, H.R. 6784 passed the House by a vote of 196–180. It has not been introduced in the Senate.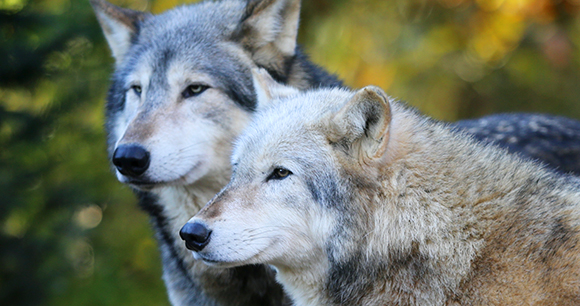 Photo by Ronnie Macdonald
Dear Humanitarian,
Anti-wildlife members of Congress are making a last-ditch effort to harm an imperiled species. There are only four weeks left before the 115th Congress adjourns, but they are determined to take one last run at undermining the Endangered Species Act. On Friday, the House of Representatives will vote on a bill to eliminate federal protections for gray wolves in the contiguous 48 states, and we need you to help prevent it from passing.
H.R. 6784, the so-called "Manage our Wolves Act" introduced by Rep. Sean Duffy (R-WI), would remove the gray wolf from the list of threatened and endangered species. Management of gray wolves would be turned over to states; when this has occurred in the past, states with wolf populations have promptly allowed hunting. Opening up killing seasons would jeopardize the fragile progress toward recovery that wolves have made. H.R. 6784 also bars citizens from going to court to challenge this delisting—continuing a damaging legislative trend of denying Americans the right to ensure the proper enforcement of laws.
Sincerely,
Cathy Liss
President
P.S. Follow us on Facebook, Twitter, and Instagram for other important animal protection actions and news.