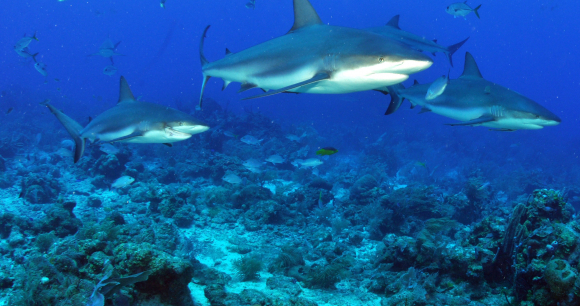 Dear Humanitarian,
Fernando de Noronha is an archipelago in the Atlantic Ocean, located 200 miles off the northeastern coast of Brazil. The archipelago is an important feeding ground for both sharks and rays, as well as a critical nursery area for a variety of shark species, including reef, nurse, and lemon sharks. Divided between a national marine park and an "environmental protection area," Fernando de Noronha was declared a UNESCO World Heritage site in 2001.
Unfortunately, despite these protections, the meat from sharks and rays continues to be sold on the islands. Experts have indicated that the sharks are killed by industrial fishing fleets operating outside the protected waters of the park areas. The meat is offloaded on the mainland of Brazil and then shipped to the islands for sale.
Local organizations Divers for Sharks and the Brazilian Protected Areas Network are fighting to get Fernando de Noronha declared a shark and ray sanctuary, which would include a complete ban on the sale of shark and ray meat. The sanctuary would also encourage support for the responsible, non-consumptive use of sharks for tourist activities. With almost 80,000 visitors per year, the archipelago could become a major hub for generating shark awareness, and responsible dive tourism can generate additional jobs and income for the islands.
What You Can Do:
Write to the local authorities in Fernando de Noronha, and let them know that you support the creation of the Fernando de Noronha Shark and Ray Sanctuary. Encourage them to ban the sale of shark and ray products, including meat, and to support responsible tourism instead. You can send a politely worded letter to Secretary of the Environment Sergio Xavier and the Fernando de Noronha District Council via AWI's Compassion Index by clicking here.
Please share our "Dear Humanitarian" eAlert with family, friends and co-workers, and encourage them to write a letter, too.
As always, thank you very much for your help!
Sincerely,
Cathy Liss
President
P.S. Follow us on Facebook and Twitter for updates on the action above and other important animal protection news.