Action
None needed at this time.
Update
The comment period for this proposed rule closed on November 5, 2018. After reviewing the comments, the NPS will release a final rule.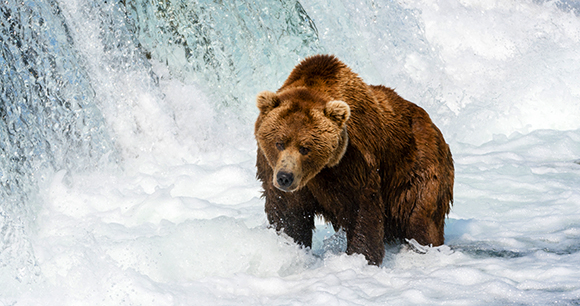 Photo from Flickr by Christoph Strassler
Dear Humanitarian,
The Trump administration is continuing its all-out assault on wildlife. On May 22, the National Park Service published a proposed rule that would allow the use of brutal hunting tactics on predators in 20 million acres of national preserves in Alaska. This move would repeal a 2015 rule that outlawed these incredibly cruel methods, unnecessarily exposing some of Alaska's most vulnerable wildlife to unconscionable harm.
Under this proposed rule, it could become legal to use the aid of artificial light to slaughter mother bears and cubs in their dens, to use bait to hunt brown and black bears, to kill wolves and coyotes with pups during their denning season, to kill swimming caribou, and to use dogs to hunt black bears. These extreme hunting methods are neither used nor endorsed by the majority of sport hunters, and cater to a small minority of trophy hunters.
Congress has been clear about the role that national preserves and other federal lands in Alaska are intended to play in species conservation. The National Park Service is supposed to "provide for the maintenance of sound populations of, and habitat for, wildlife species of inestimable value to the citizens of Alaska and the Nation" for the "benefit, use, education, and inspiration of present and future generations." This proposal is unlawful because it directly contradicts Congress's intent.
Sincerely,
Cathy Liss
President
P.S. Follow us on Facebook, Twitter, and Instagram for other important animal protection actions and news.