Action
None needed at this time.
Update
Fortunately, by the close of the 115th Congress, neither chamber voted on the "Wildlife Extinction Package" (H.R. 3131, H.R. 424, H.R. 717, H.R. 2603, and H.R. 1274). AWI will be working diligently to thwart any similar attacks on the Endangered Species Act during the 116th Congress.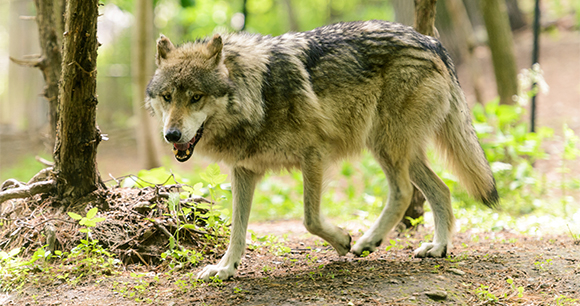 Dear Humanitarian,
Congress is considering five bills that would profoundly weaken the ESA—the "Wildlife Extinction Package" (H.R. 3131, H.R. 424, H.R. 717, H.R. 2603, and H.R. 1274). Unfortunately, all five passed the House Natural Resources Committee last October, and could now be voted on by the entire House at any time.
These anti-wildlife pieces of legislation, which cater to special interests that want to open up more land for development at the expense of wildlife, include provisions to do the following:
remove federal protection from gray wolves in the Great Lakes region and prevent challenges to the delisting in court
weaken the "citizen suit" provision of the law, which allows for challenges to the government's decisions about species management
enable the federal government to ignore a petition to list a species as threatened if its listing could have economic effects
remove ESA protections from any non-native species that is within the United States
specify that anything submitted by states, tribes, or counties automatically constitutes "best available science"
What You Can Do
Please ask your representative to oppose these enormously detrimental bills.
Share this eAlert with your family, friends, and co-workers, and ask them to take action too. Thank you for speaking out on behalf of wildlife!
Sincerely,
Cathy Liss
President
P.S. Follow us on Facebook, Twitter, and Instagram for other important animal protection actions and news.