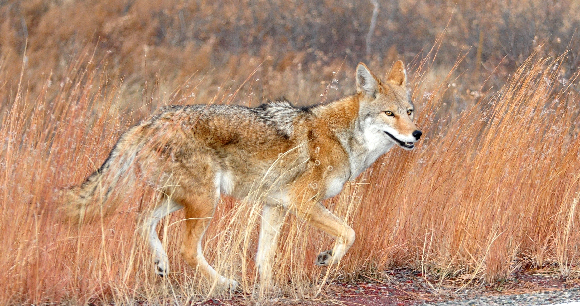 Photo from Flickr by Larry Lamsa
Dear Humanitarian,
Every year, the US Department of Agriculture's Wildlife Services program spends millions of taxpayer dollars on lethal animal control. The program killed 2.3 million animals in 2017. Of these, 1.3 million were native species, and 3,000 animals were killed accidentally. The nontarget deaths included dozens of domestic animals who fell victim to indiscriminate steel-jaw leghold traps, strangulation snares, and other brutal methods.
One of Wildlife Services' cruelest and most reckless methods involves the use of poisons to kill predators. These poisons—besides being barbaric, ineffective, costly, and outdated—are indiscriminate, killing not only target wildlife but also protected species and even beloved companion animals. They are also a threat to humans.
Between FY 2006 and 2016, Wildlife Services acknowledged that 376 dogs had been killed by a particularly deadly device called an M-44, or "cyanide bomb." (Due to incomplete reporting, the real numbers are probably higher.) In 2017, an M-44 planted not far from the backyard of the Mansfield family of Idaho killed their dog, Kasey, and seriously injured their son, Canyon. The Mansfields have become powerful spokespersons against these devices.
In response, the Chemical Poisons Reduction Act, or Canyon's Law, has been reintroduced in both the US House of Representatives and the Senate (H.R. 2471 and S. 1301) to prohibit the program's use of two extremely dangerous poisons: the sodium cyanide found in M-44 devices, and sodium fluoroacetate, known as Compound 1080, which is used in livestock collars.
Sincerely,
Cathy Liss
President
P.S. Follow us on Facebook, Twitter, and Instagram for other important animal protection actions and news.