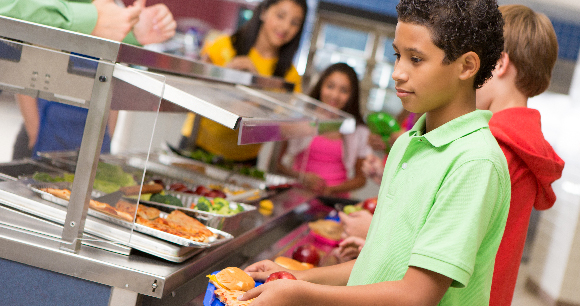 Photo by Asiseeit
Dear California Humanitarian,
The first-ever legislation incentivizing plant-based school lunch options, AB-479, has just passed the California Assembly. This revolutionary bill provides additional state meal reimbursement for schools that provide plant-based food and milk options in lieu of factory-farmed meat and dairy products.
California serves over 540 million school lunches every year, most of which include factory-farmed meat and dairy products. Reducing the demand for such products by promoting plant-based foods would have an immense effect on animal welfare. Because eating less meat offers proven health and nutrition benefits, passing this bill would also have a beneficial impact on children's health. Moreover, this bill would help the climate, as animal agriculture generates a large portion of California's greenhouse gas emissions.
Passing the state Assembly was a big victory, but now the bill heads to the Senate. To ensure California leads the way with school meals that are better for children, animals, and the climate, we need your help to pass this legislation.
Sincerely,
Cathy Liss
President
P.S. Follow us on Facebook, Twitter, and Instagram for other important animal protection actions and news.