Action
None needed at this time.
Update
The Animal Welfare Institute is grateful that a massive farm bill loaded with provisions that would have reversed gains in animal welfare and weakened endangered species protections was defeated Friday in the US House of Representatives by a vote of 198-213. Please see our statement for more.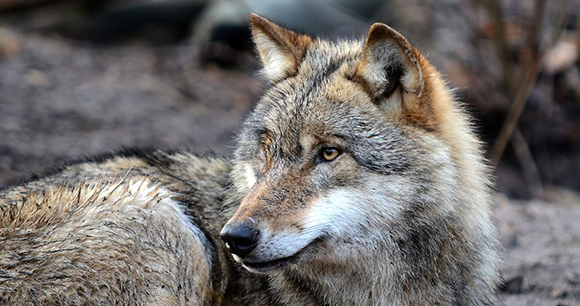 Dear Humanitarian,
The Agriculture and Nutrition Act of 2018 (H.R. 2), a.k.a. "the 2018 Farm Bill," is currently being debated on the floor of  the US House of Representatives! In its present form, this bill poses a double threat: It includes language that would seriously set back efforts to improve animal welfare at the state level, and it attacks the federal Endangered Species Act (ESA).
The King amendment would undermine states' authority to set standards for animal welfare within their own borders and would likely invalidate restrictions many states have placed on gestation crates for pigs, tail-docking of cattle, horse slaughter, and the sale of pets from puppy mills. The broadly written amendment goes even further, though, jeopardizing food safety standards, worker protections, environmental quality, and consumer safeguards.
In an attempt to absolve industry from having to take responsibility for harming America's wildlife, other sections of the bill do the following:
Exempt certain agencies from consulting with the US Fish and Wildlife Service--as required under the ESA--on projects that might affect listed species
Exempt the Forest Service from having to take protected species into account when moving forward with a proposed project
Exempt the Environmental Protection Agency, companies that have registered pesticides, and end users from any liability under the ESA for the harm or death of any listed species resulting from the use of the pesticides
Unfortunately, this isn't the end of it. The House will be debating and voting on an amendment by Representative Johnson (R-LA) that would further damage the ESA. This provision amends the ESA to allow federal agencies to approve projects that may jeopardize threatened or endangered species or their critical habitat if other protections exist—or are even just proposed—elsewhere. This amendment, if accepted, will make a bad bill worse.
Sincerely,
Cathy Liss
President
P.S. Follow us on Facebook, Twitter, and Instagram for other important animal protection actions and news.