Action
None needed at this time.
Update
The comment period on the creation of the International Wildlife Conservation Council closed on November 25, 2017. We will continue to monitor the creation and activity of this council, as well as any further opportunities to oppose its pro-trophy hunting agenda.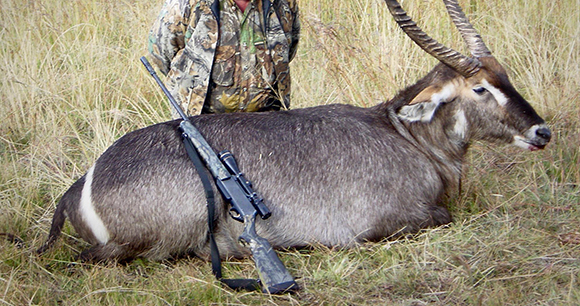 Dear Humanitarian,
The US Fish and Wildlife Service made the disturbing announcement yesterday that it plans to form an advisory panel specifically dedicated to promoting international trophy hunting opportunities for US citizens. The misleadingly named "International Wildlife Conservation Council" is the latest in Interior Secretary Ryan Zinke's many attacks on vulnerable wildlife.
The aim of the council is to deceivingly promote trophy hunting as a form of conservation. It will have the power to advise the USFWS on a range of topics, including which species receive Endangered Species Act protection and how to make it easier to import wildlife products.
This announcement underscores Secretary Zinke's desire to prioritize the demands of wildlife exploiters above the desires of the majority of Americans who favor effective conservation policy. Trophy hunting is not a sustainable or ethical form of preserving biodiversity. Besides the fact that trophy hunting demeans the inherent worth of the animals, typically very little of the hunters' money goes to local communities and charismatic wildlife is worth more alive as a tourist attraction. Furthermore, picking off the strongest members of a population—often the trophy hunters' targets—can have devastating ripple effects.