Action
None needed at this time.
Update
The comment period for this permit application has closed, and the US Fish and Wildlife Service will now decide whether to approve or deny the permit. You can view this decision, once it has been published, by searching for the permit application number (PRT-31792C) on Regulations.gov.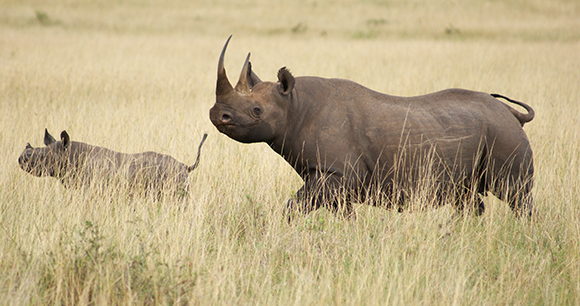 Dear Humanitarian,
A wealthy Texan paid $275,000 at an auction hosted by the Dallas Safari Club for a permit to kill a critically endangered black rhino from Namibia. He killed the rhino in February 2017, and has now applied for a permit to bring the trophy back into the United States. Please write to the US Fish and Wildlife Service (USFWS) to urge it not to grant the permit!
 
Fewer than 5,500 black rhinos remain in the wild, about a third of them in Namibia. Trophy hunting of threatened and endangered species is not a sustainable or ethical form of preserving biodiversity. Trophy hunting demeans the inherent worth of the animals. It also funnels very little money to local communities; the fact is, charismatic wildlife is worth more alive, as a tourist attraction. Furthermore, killing one member of a population can have devastating ripple effects that affect the survival of others in the group.