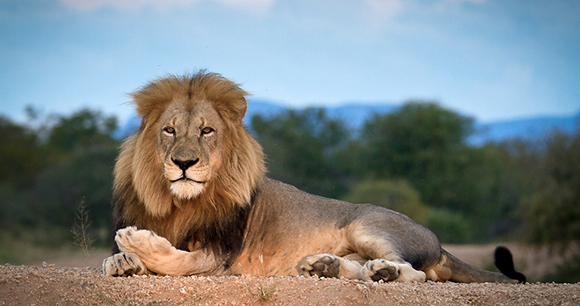 Dear Humanitarian,
The debate over whether trophy-hunted African elephants and lions from certain countries can be imported into the United States has dragged on for months, with President Trump publicly opposing the imports while his own US Fish and Wildlife Service has tried to legalize them.
Now, the USFWS is trying an end-run around the president. Last week the agency announced that decisions about whether to grant individual applications to bring a sport-hunted elephant, lion, or bontebok (a type of antelope) trophy into the US would henceforth be made on a "case-by-case basis," rather than having rules that apply to entire countries of origin.
This means that elephant, lion, and bontebok trophies can now be imported from countries from which such imports were previously banned. Additionally, it keeps the public entirely in the dark, because the USFWS is not required to publish these import permit applications.
President Trump has stood on the right side of this issue before. In November he tweeted, "[I] will be very hard pressed to change my mind that this horror show in any way helps conservation of Elephants or any other animal," and in January he called the decision to reverse the import ban "terrible," and said, "I didn't want elephants killed and stuffed and have the tusks brought back into this [country]." We must encourage him to remain strong on this issue and not allow his own agency to serve only the interests of a very small group of trophy hunters.
What You Can Do
Please contact President Trump and urge him to direct Secretary of the Interior Ryan Zinke to ban imports of trophies of elephants, lions, and other imperiled species from African countries. You can use AWI's Compassion Index to send your letter.
Share our "Dear Humanitarian" eAlert with family, friends, and co-workers, and encourage them to write to President Trump, too. Thank you for all you do for animals!
Sincerely,
Cathy Liss
President
P.S. Follow us on Facebook, Twitter, and Instagram for other important animal protection actions and news.