Action
None needed at this time.
Update
Governor Bruce Rauner of Illinois signed AWI's bill restricting the sale of ivory and rhino horn within the state! This is a huge win for elephants and rhinos, and it makes Illinois the eighth state to pass this type of legislation. State by state, we are working to shut down the market for these wildlife products so that the United States does not play a role in driving the poaching crisis. https://bit.ly/2OGqpAG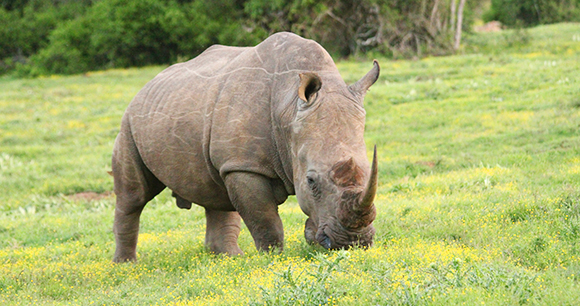 Dear Illinois Humanitarian,
The bill (H.B. 4843) to restrict the sale of ivory and rhino horn within Illinois has now passed the state legislature. It is on the desk of Governor Rauner, so we need you to urge him to sign it!
The wildlife poaching crisis has exploded over the past several years, and elephant and rhino species are in grave danger. Sadly, Illinois contributes to the trade in ivory and rhino horn. US Fish and Wildlife Service seizure data show illegal trafficking activity has occurred in the Port of Chicago. If there is a legal market, then illegal wildlife parts can also slip through, putting money in the pockets of the global crime syndicates that profit from this bloody trade.
Sincerely,
Cathy Liss
President
P.S. Follow us on Facebook, Twitter, and Instagram for other important animal protection actions and news.
Photo from Flickr by Jon Mountjoy