Action
None needed at this time.
Update
The language that the conference committee agreed to for the National Defense Authorization Act thankfully did not include any of the anti-Endangered Species Act provisions. A compromise version of the anti-Marine Mammal Protection Act provision was included. Read more: http://bit.ly/2NJEv3A.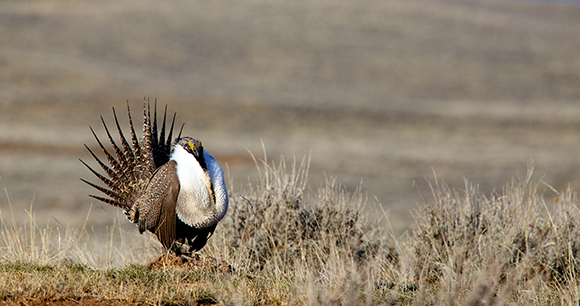 Dear Humanitarian,
The National Defense Authorization Act (NDAA), which lays out the budget and expenditures for the Department of Defense each year, has passed both the House of Representatives and the Senate in recent weeks. Unfortunately, the House version contains language that would undermine two longstanding and vitally important laws: the Endangered Species Act (ESA) and the Marine Mammal Protection Act (MMPA).
Specifically:
The US Fish and Wildlife Service would be barred from listing the greater sage-grouse and the lesser prairie-chicken under the ESA for the next 10 years. The bill would also immediately remove protections for the American burying beetle. These are decisions best left to scientists, not politicians.
The duration of Navy permits authorized under the MMPA would be extended from 5 to 10 years, allowing military activities to go unchecked for an entire decade before reassessing their impact on marine mammals and their habitats.
Sincerely,
Cathy Liss
President
P.S. Follow us on Facebook, Twitter, and Instagram for other important animal protection actions and news.
Photo from Flickr by Alan Krakauer