Action
None needed at this time.
Update
We thank Reps. Peter DeFazio (D-OR) and Matt Gaetz (R-FL) for introducing H.R. 1817, the Chemical Poisons Reduction Act. Unfortunately, the 115th Congress failed to act on this legislation. AWI will be working to ensure that the Chemical Poisons Reduction Act is reintroduced in the 116th Congress.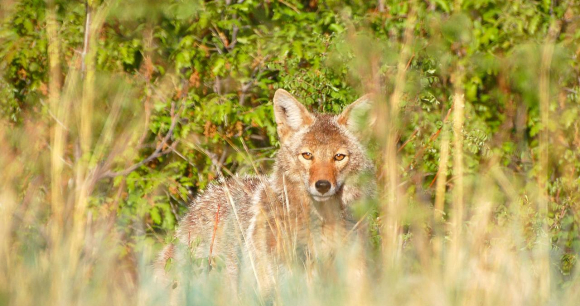 Photo from Flickr by Larry Lamsa
Dear Humanitarian,
Every year, the US Department of Agriculture's Wildlife Services program spends millions of taxpayer dollars on lethal animal control. The program recently reported that it killed 2.3 million animals in 2017. Of these, 1.3 million were native species, and 3,000 animals were killed accidentally (and, due to incomplete reporting, the real number is probably higher). The nontarget kills included dozens of domestic animals who fell victim to indiscriminate steel-jaw leghold traps, strangulation snares, and other brutal methods.
One of Wildlife Services' cruelest and most reckless methods involves the use of poisons to kill predators. These poisons--besides being barbaric, ineffective, costly, and outdated--are indiscriminate, killing not only target wildlife but also protected species and even beloved companion animals. They are also a threat to humans.
There is currently a bill in Congress called the Chemical Poisons Reduction Act (H.R. 1817) that would prohibit the agency's use of two extremely dangerous poisons: sodium fluoroacetate (Compound 1080) and sodium cyanide (M-44 devices).