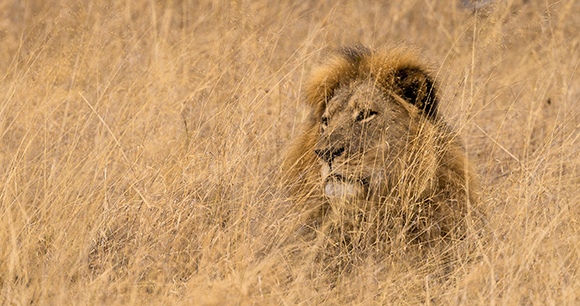 Photo from Flickr by Vince O'Sullivan
Dear Humanitarian,
No lions or elephants deserve to be killed simply so their heads can hang on walls. However, the US Fish and Wildlife Service (USFWS) has been implementing some troubling policies that roll back restrictions on hunting these and other majestic species for sport.
Fortunately, Congressman Raúl M. Grijalva (D-AZ) has introduced H.R. 2245, the Conserving Ecosystems by Ceasing the Importation of Large Animal Trophies Act (CECIL Act). Named after a beloved lion who was killed in 2015 by an American trophy hunter in Zimbabwe, this legislation would greatly limit the ability of sport hunters to import trophies of imperiled species.
The CECIL Act prohibits, absent a permit, imports of sport-hunted species that are proposed for listing as threatened or endangered under the Endangered Species Act. It would also promote greater transparency by mandating that the USFWS publish and solicit public comment on each import permit application it receives for a threatened or endangered species. Before issuing an import permit, the USFWS would be required to determine whether the country where the animal was killed adequately provides for the conservation and monitoring of that species. In addition, the bill would reverse shortsighted policies the current administration has implemented by prohibiting (without exception) the importation of elephant or lion trophies from Tanzania, Zimbabwe, or Zambia, where these species have experienced severe long-term population declines.
What You Can Do
Please urge your US representative to cosponsor the CECIL Act.
Share our eAlert with family, friends, and co-workers, and encourage them to contact their representatives, too. Thank you for all you do for animals!
Sincerely,
Cathy Liss
President
P.S. Follow us on Facebook, Twitter, and Instagram for other important animal protection actions and news.