Action
None needed at this time.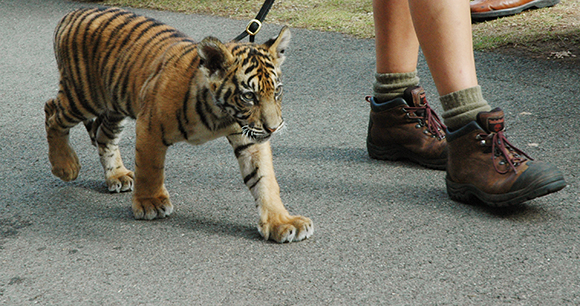 Dear Humanitarian in Arlington,
Unlike most surrounding jurisdictions, Arlington County does not regulate the keeping of wild and exotic animals other than pigs and poisonous snakes. Recognizing that such ownership presents the risk of mistreatment of the animals and harm to the community, for the past several months the Arlington County Board has been working on an ordinance to ban the ownership of wild and exotic animals. Those who profit from the sale of these animals, as well as those who believe their interest in "unique" pets outweighs other concerns, have been working to convince the County Board to relax its proposal. Another board meeting on this topic is scheduled for June 17, and it is critical that the members hear from Arlingtonians in support of a strong ban on the private ownership of wild and exotic animals.
What You Can Do
Please take a few minutes to send a message to County Board members urging them to adopt a ban on all private ownership of wild and exotic animals. You can send your message to each individual member via AWI's Compassion Index here.
Thank you for taking action on behalf of the animals. Please be sure to share this alert with friends, family, and coworkers in Arlington. (While we appreciate that others are interested in this matter, we don't encourage emails from outside Arlington.)
Sincerely,
Nancy Blaney
Director, Government Affairs
P.S. Follow us on Facebook and Twitter for updates on the action above and other important animal protection news.