Action
August recess is over, but you can always set up meetings with staff at your representative's and senators' district offices to discuss important animal welfare legislation.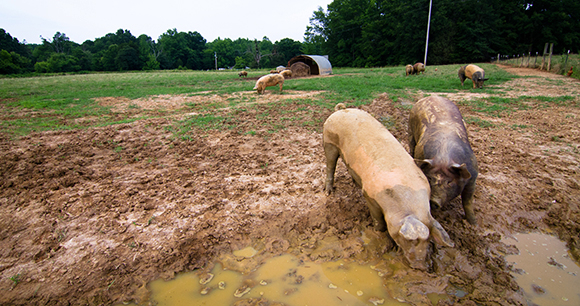 Dear Humanitarian,
Your US representative is now back home for August recess, and your senators will be back in the state this week only, so this is a perfect time to visit them at their district offices or at any public events they may hold.  If meeting with them in person is not possible, this is still a good opportunity to contact them at their district offices, either through a phone call, email, or letter.
Here are items to discuss during your meeting:
FARM BILL: Ask your senators and representative to remove language that would harm animals from the Farm Bill, while also retaining language that would advance animal welfare. Please share this letter, which explains these provisions, with the representative or senator (or the staff person) at the time of your meeting.
ENDANGERED SPECIES ACT: Ask your senators and representative to vote against legislation designed to weaken the ESA. Tell your lawmakers you oppose any efforts to weaken the ESA and are not fooled by rhetoric that these dangerous bills are intended to "modernize" the law. The law doesn't need to be modernized; it simply needs to be funded and enforced.

For a meeting with your representative, ask him/her especially to oppose a package of nine bills sponsored by a coalition of Republican members that would collectively demolish key aspects of the ESA. Read more about those bills here.
For a meeting with your senator, ask him/her to oppose Senator John Barrasso's draft bill, entitled "Endangered Species Act Amendments of 2018," which would eviscerate key portions of the ESA, overburden the states, reduce reliance on the best available science, and expose even more species to possible extinction. Read more about this draft bill here.

WILD HORSES: Ask your legislators to ensure that a controversial provision that would push the Bureau of Land Management to surgically sterilize wild horses on the range using dangerous procedures is not included in the final FY19 spending package that Congress is negotiating.
To schedule a meeting with your representative and senators, you can visit Congress's website or call the Capitol switchboard at 202-225-3121; the operator can connect you to their Washington, DC, office, which can give you information for their district offices and tell you their public schedule. You can also visit our Compassion Index for contact information, or you can call our office at 202-337-2332.
If you are not able to set up a meeting with your legislators, please email them using AWI's Compassion Index.
Be sure to share our Dear Humanitarian Alert with family, friends, and co-workers, and encourage them to meet with their representative and senators this month, too. As always, thank you very much for your help on behalf of the animals!
Sincerely,
Cathy Liss
President
P.S. Follow us on Facebook, Twitter, and Instagram for other important animal protection actions and news.
Photo by Mike Suarez